Lack of Management Training Breeds Bad Officers
by Dr. Tim McGrath & Dr. Victoria McGrath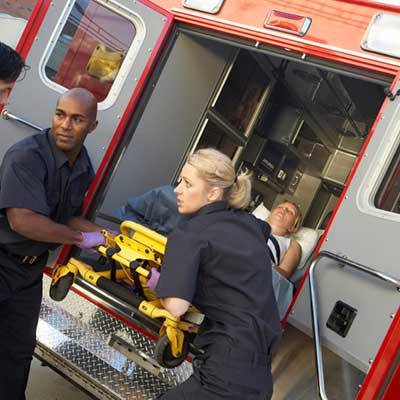 Leading an organization is all about having officers who are not afraid to do their job and act as the linking pin between you (the Chief) and the firefighter/medics. The linking pin principle explains the role of the middle manager and their influence on the success or failure of the organization.
The fire service does a great job of developing promotional criteria - special training, fire certifications, tactical training - but places little to no emphasis on the skills necessary to supervise subordinate employees. Therefore, your chain of command is as strong as its weakest link - your officers. As we audit fire departments and review job descriptions, it is uncommon to find any skills or qualifications in the areas of supervision; or even as a criteria for promotion.
In volunteer/paid-on-call departments the line officers are often an elected position by the membership. Ironically, this method sometimes produces individuals with better supervision abilities than career departments that base their officer testing solely on years in the department. Why? These individuals have good interpersonal skills; that is why they were elected.
It is very traditional to have an individual (as a firefighter) on the promotional list one day and an officer the next. Many departments' transition consists solely of changing the color of the shirt. Though some kind of magical osmosis, individuals are suppose to go from the rank and file into a supervisory position, without still being regarded as 'one of the guys'.
Supervisory training can come in a variety of formats - from external sources (requiring individuals to be a part of leadership and supervisory formal training programs) to internal (allowing individuals to learn supervisory skills within the current environment), which requires mentoring.
To ensure a successful transition from blue shirt to white shirt, the following steps should be helpful: First, clearly articulate - through the job description - the skills necessary for each rank of the chain-of-command. Through a well- developed performance evaluation process, the individual should be evaluated and trained to meet the skills required in the next rank.
The second step is probably the hardest - truly evaluating individuals who aspire to be a supervisor. We often feel that the individual who was the best firefighter can automatically become a good supervisor. That is often not the case. We can all recall that supervisor who went to the "Charles Manson School of Charm". Departments need to allow individuals who have potential or aspire to be supervisors the opportunity to practice their skills and then be provided with honest feedback.
Third is to provide professional opportunities - either within the fire house, or through courses, for individuals to learn the skills necessary to be an effective supervisor. Recently at an assessment center for an Assistant Chief position, the candidate asked why we did not inquire about his personal life. You would think that an individual vying for the second in command position would understand the basic legalities of interviewing!
Supervisory training needs to include the hard skills - legal aspects of supervising; along with the developing and nurturing of soft skills - interpersonal skills, ability to listen, mentor, and facilitate - skills which are very difficult to teach.
Finally, the level of education needs to be on par with the rank. Individuals who are looking to become Chief or Assistant Chief should obtain college degrees and consider supervisory training in areas outside the fire service. At this level, one needs to understand and communicate with City Administrators, community leaders, politicians, and business owners. Communicating utilizing fire jargon will get little respect within this realm.
Moving up within an organization is an admirable goal. Most of you reading this got your position through hard work, dedication, and perseverance. In today's society, it will take more than this to be successful. Do your staff a favor and lay out the expectations and provide training opportunities so that the next generation of leaders can manage the challenges of tomorrow's fire service.
Ask McGrath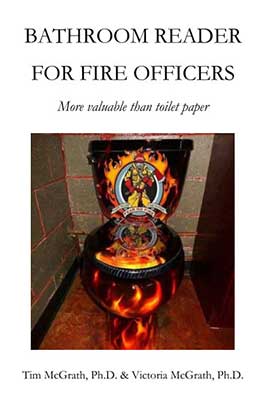 our NEW book
Bathroom Reader for Fire Officers
and EMS, Police, Public Safety providers
This entertaining book will challenge and inspire you to become a better leader. More than three dozen articles — gleaned from decades of experience serving departments across America — cover communication, change, diversity, career considerations, finances, goal setting, leadership, performance, planning, training, and trust.