How It Works: Scope
mcgrath offers a wide range of services
HOW IT WORKS:
1. Proposal
2. Scope
3. Methodology
4. Results
The McGrath Consulting Group, Inc. provides fire, EMS, police, and human resources consulting services for municipalities, organizations, and businesses. Each project is unique and is tailored to fit the client's needs. Our projects can include a mix of the following topics:
Emergency Services:
Fire/EMS Department Audit
Police Department Audit
Consolidation Studies
Efficiency Studies
Risk and Disaster Assessment
Emergency Preparedness Training
Master Planning
Budgeting
Community Programs
Human Resources Audit
Compensation and Benefits
Compliance
Executive Recruitment
Management Training
Assessment Center Testing
Management/Labor Mediation Services
Human Resources Outsourcing
Employee Handbook
Human Resources:
Human Resources Audit
Compensation & Benefit Analysis
Employee Handbook
Policies & Procedures Manual
Executive Recruitment
Assessment Center Testing
General Recruitment
Performance Evaluation
Management/Labor Relations
Personnel Records
Management Training
FLSA Compliance Review
Ask McGrath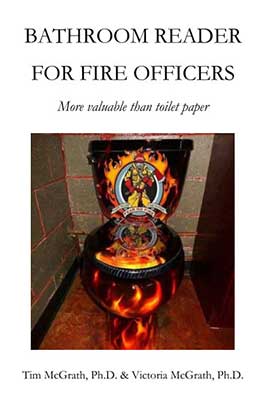 our NEW book
Bathroom Reader for Fire Officers
and EMS, Police, Public Safety providers
This entertaining book will challenge and inspire you to become a better leader. More than three dozen articles — gleaned from decades of experience serving departments across America — cover communication, change, diversity, career considerations, finances, goal setting, leadership, performance, planning, training, and trust.